22 Gorgeous Sofa Table Ideas for Your Living Room
You might be wondering, what in the world is a sofa table? It's actually a piece of furniture that sits behind a sofa, whether between the couch and the wall or in the middle of a living room.
It stands a bit lower than the couch and is useful for adding reading lamps, plants, and other pieces of decor. Once you see these great sofa table ideas, I guarantee you'll be running out the door to get your own!
Add a Wooden Table for a Beachside Feel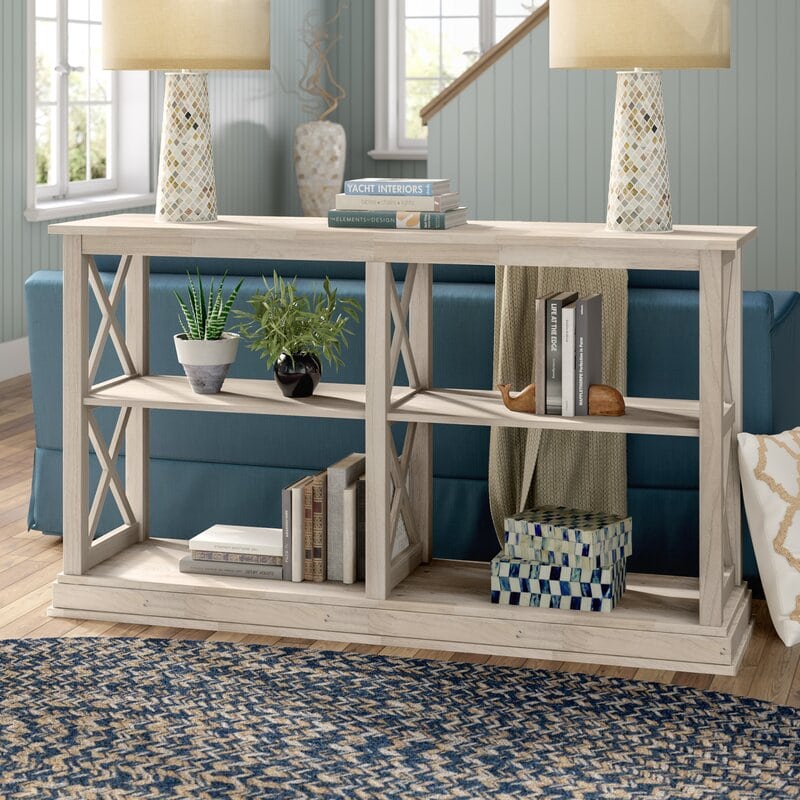 A common look for a sofa table is this smooth wood with crosshatch ends, bringing to mind a coastal and beachside decor. It's a more functional option due to its three shelves and wide surface.
You can get a paler or darker wood finish depending on your decor style; for the beachside look, what's important is the crosshatch on either end of the table.
Mix Metal And Wood For An Industrial Look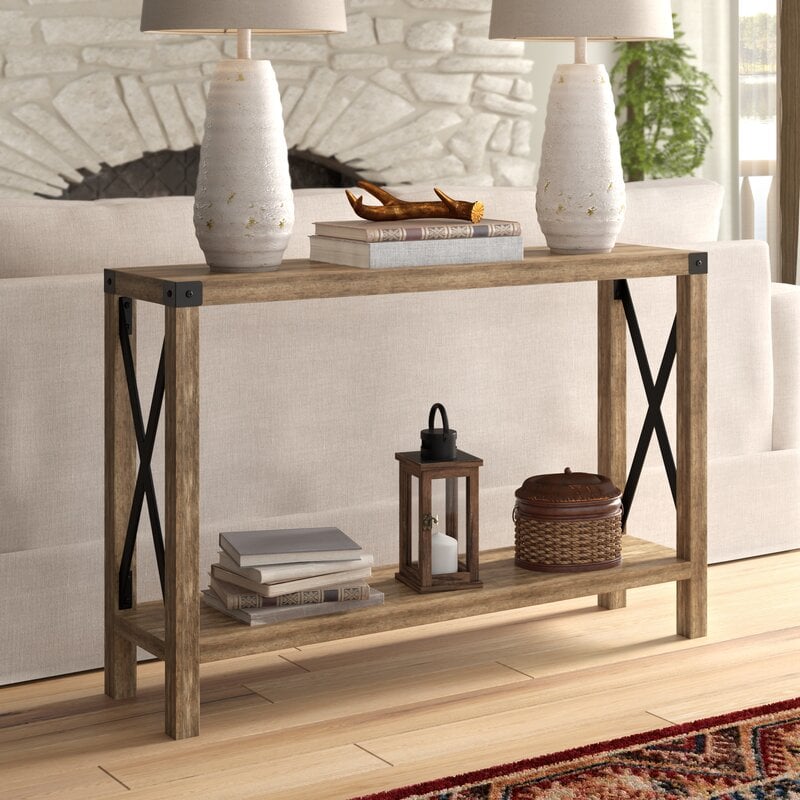 A great addition to a sofa table is adding the metal detail like in this photo. It gives off a trendy industrial vibe with the mixed material use.
The added shelf at the bottom provides more space for decorative items or to store everyday use things in a basket, like toys, books, or blankets.
Include Stools for a Sofa Bar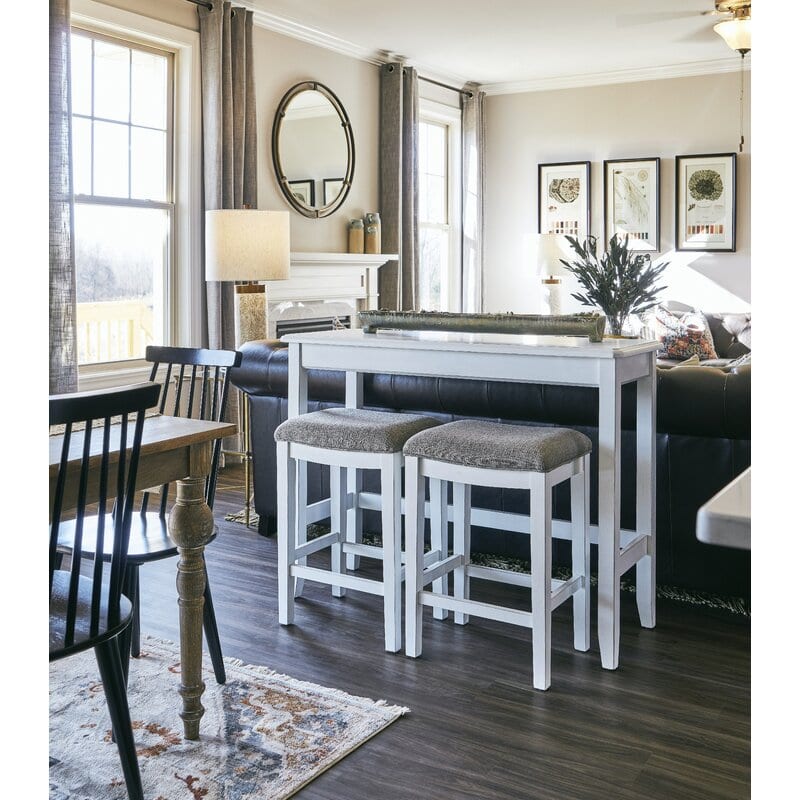 Why not get your sofa table to double as a bar? It's easy enough to do, just get a table that's a bit wider and has space underneath it to push in some stools.
Here, we see a set that fits in perfectly with the home's decor. You can also change it up by getting some poufs if your table is low enough. It creates a more casual atmosphere.
Go For A Cool Look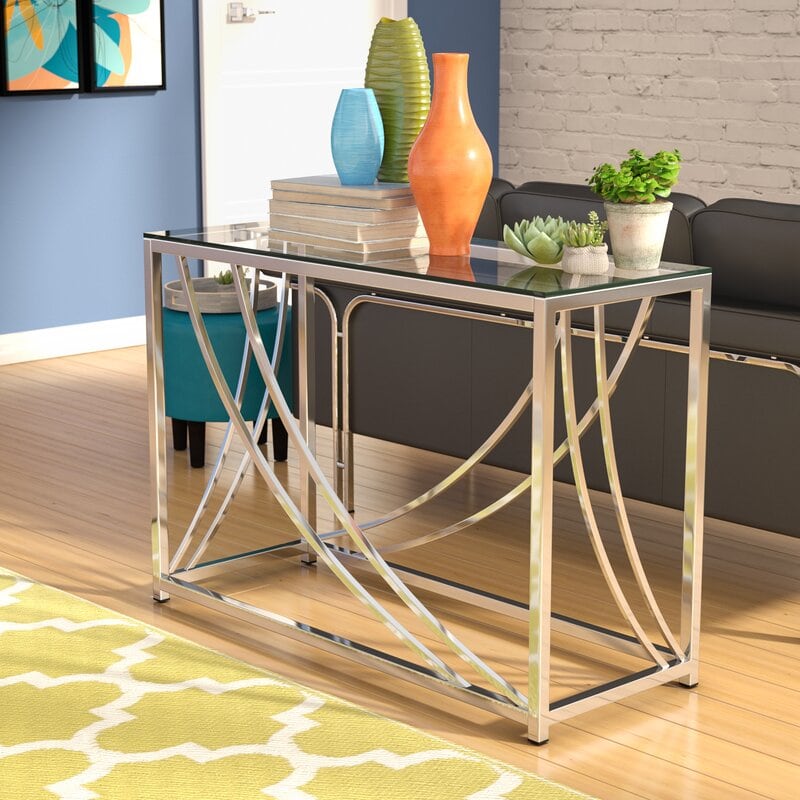 If you have more of a glam style, consider a sofa table with a lot of life like this one. The glass top and chrome framing is just the right amount of 'extra.'
This picture also has some great sofa table decorations ideas with the succulents, bright colors, and books to even out the glam. Everything about this style is well thought out.
Mix In Metallics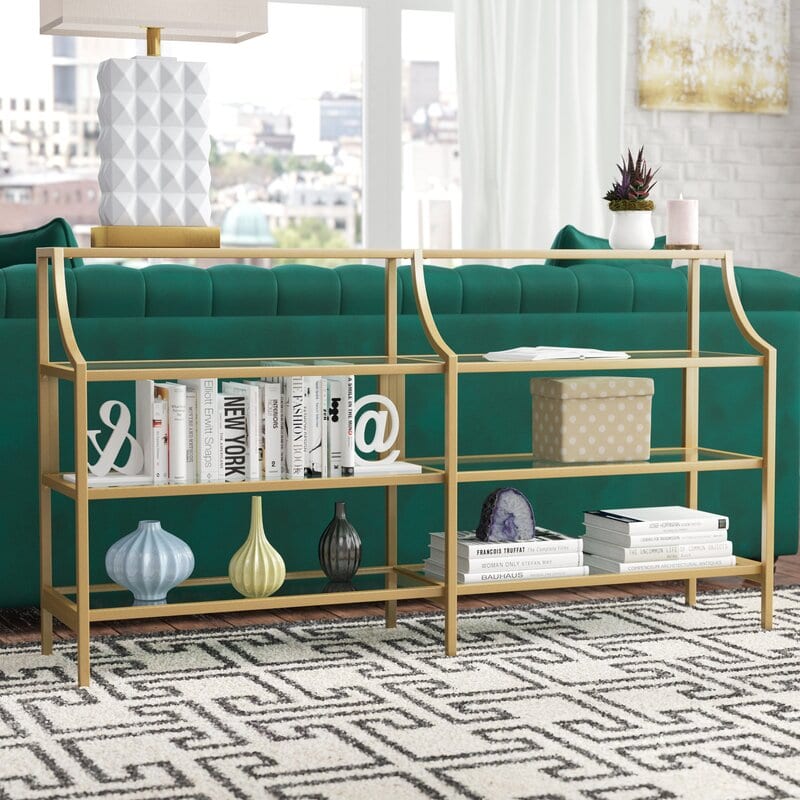 If you are on the hunt for some cool sofa tables, look no further. This gold and glass table is trendy, feminine, and looks fantastic up against the jewel-toned couch.
You can still tone down this table a little bit by putting it up against a more traditional couch and decorating it with white, navy blue, or green picture frames and trinkets.
Change Things Up With A Funky Design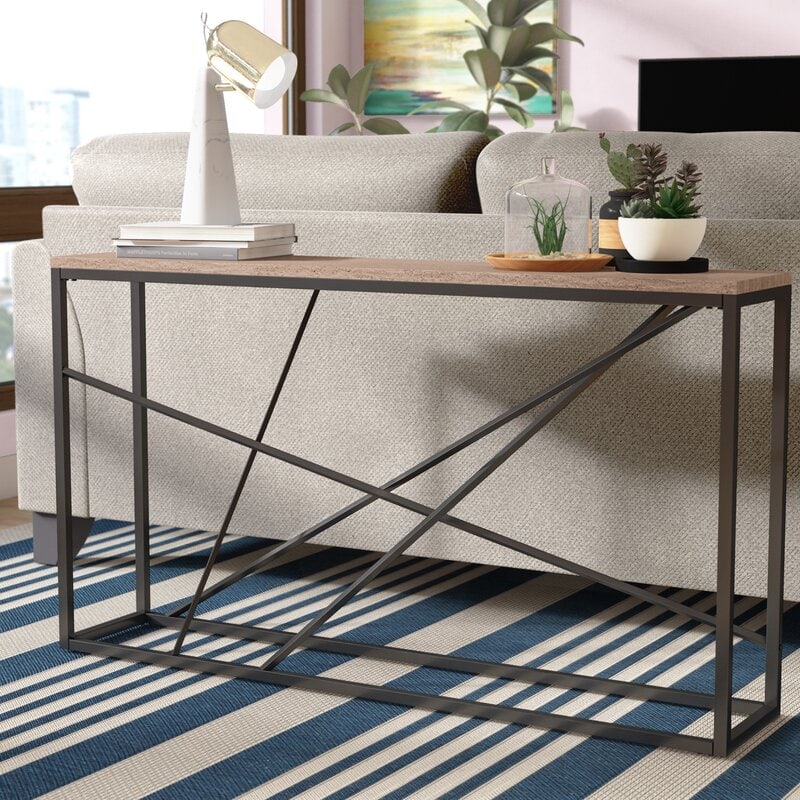 If you're debating between an over the couch table or behind the couch table, this funky but functional will sell you on the latter.
This table has a modern style without sacrificing the space and purpose of the piece. You can store your remotes on this table, decorate it with a vase and flowers, or display some artwork.
Add Carved Flourishes For Elegance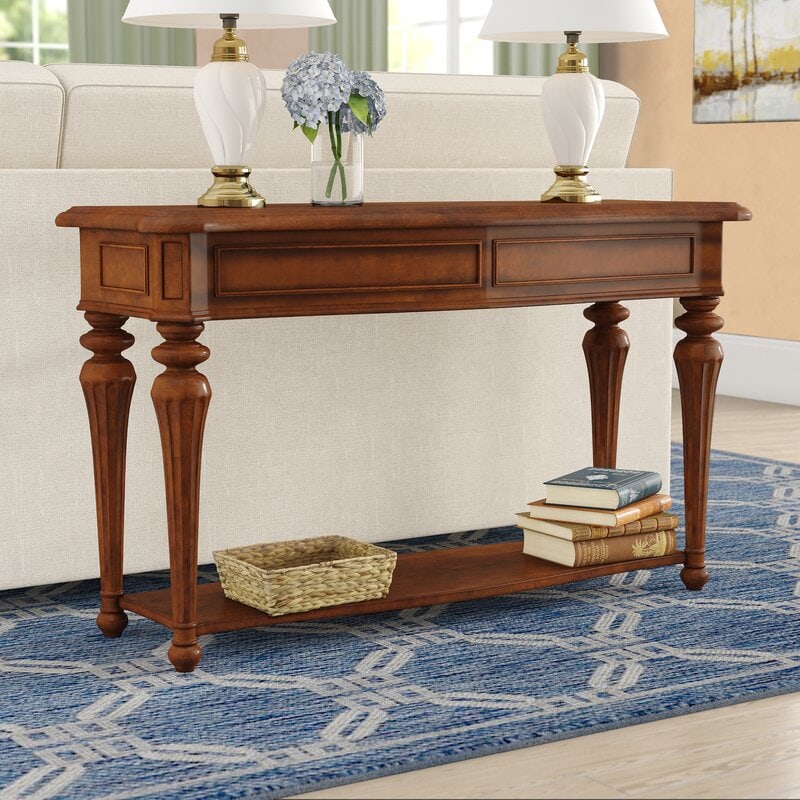 If you're not a fan of the straight lines and minimalism of most modern decor styles, get a sofa table with more pizzazz.
This table has carved legs, but the low profile keeps it from being too over the top. It would look right at home in an elegant living room.